The latest trends annually
The new trend book based on MOOD©, continuous research by Trendslator, is published every year. The MOOD Trend books consist of two parts: Trends + Trendslations. In seven chapters, its content covers consumer trends and market trends as well as companies and organisations that have applied new strategies and innovative concepts to accommodate these trends.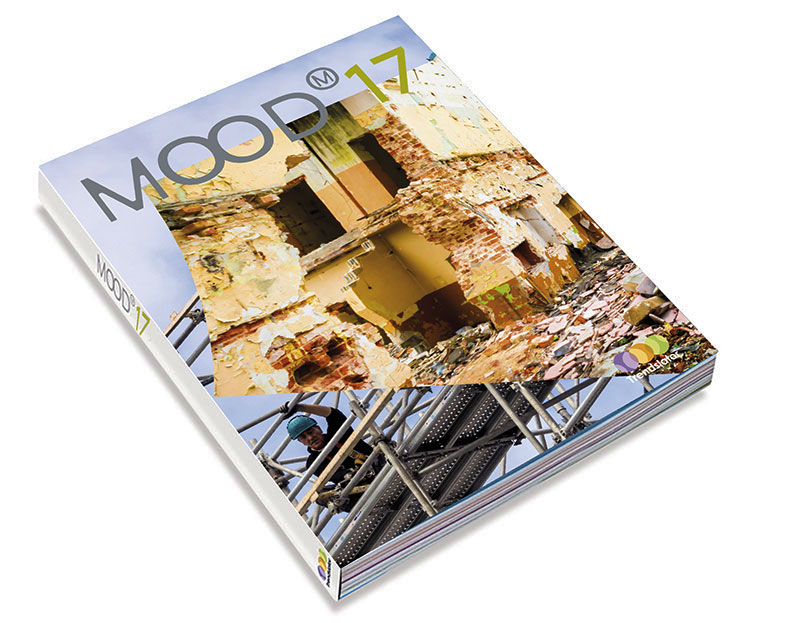 The art of letting go
The theme of trend book MOOD 17 is the art of letting go. The trends in this trend book, SEARCH, SENSE, STAND, SHOCK, DARE, KNOW and SHOW, demonstrate that we must renounce familiar certainties in economics, religion and politics. The proportions and contradictions between male and female, nationally and internationally, conservative and progressive; they shift radically and disappear faster than we thought possible. If we fully leverage our creativity and innovation power, we can set aside the boundaries between fear and hope, man and machine, virtual and real and pave the way for a future based on trust. Read more about MOOD Membership.
Trends + Trendslations
Trends is about current consumer and market trends. Consumer trends are changes in behaviour, needs and preferences over the medium to long term. Market trends are short term changes that occur in certain branches and sectors. Trendslations is about the way companies and organisations translate trends and respond to changing insights related to consumers and the market. On the basis of practical examples it becomes clear how companies successfully apply insights into consumer and market changes.
Trends focuses on consumer trends and values plus market trends and values and Trendslations focuses on consumer and market perceptions and needs. Market levels include industries such as food + beverages, beauty + fashion, health, automotive + mobility, house + home, money + finance, sports, technology, retail, marketing + communication, products + design, media, travel + leisure, not for profit, art + culture, education + work.