Researching the mood
Trendslator presents MOOD©; researching and translating the mood in the market, among its consumers and in society. MOOD is founded on continuous research, based on media, street and expert research. Whoever wants to make sure his company or organisation is futureproof, must stay connected to the spirit of the times. MOOD Members have access to inspiration, insights and foresights by Trendslator.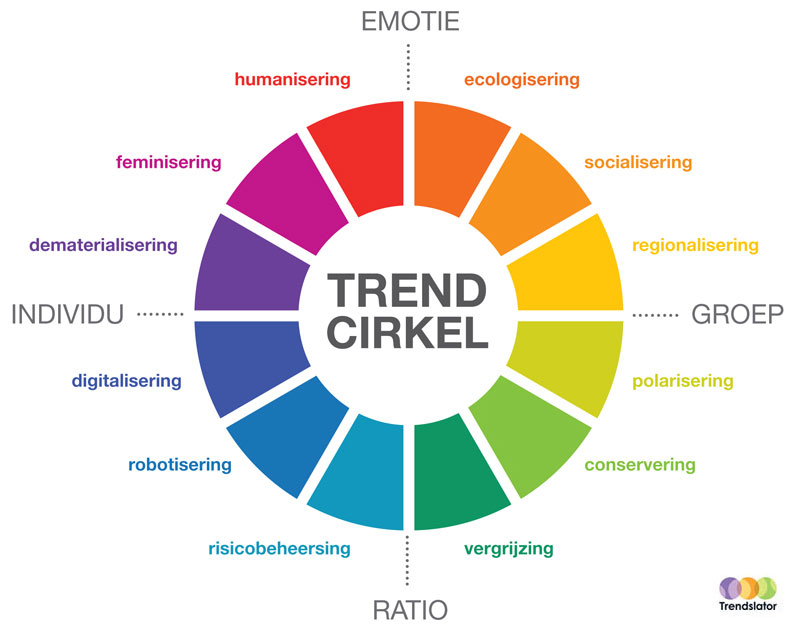 At the base of MOOD lies the Trend Circle by Trendslator. This gives an overview of twelve societal developments. The trends are placed in a circle because these long-term trends are related to eachother. The Trend Circle is also a metaphor for the new holistic era that is predicted, expected and explored by trendwatchers and futurists.
MOOD Membership includes: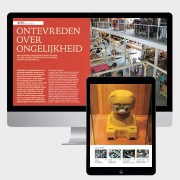 MOOD Content
The annual Notebook MOOD about researching and translating trends to insights and foresights, new strategies and innovative concepts. In addition, MOOD offers each year eight online Trend files, Top articles, Trend presentations and Translation materials as tools for keeping your organisation futureproof.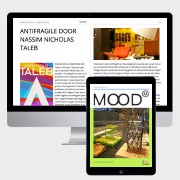 MOOD Call
Annual ninety minutes call or discussion time with futures coach Hilde Roothart. This offers you the occasion to discover and utilize possibilities and opportunities for your company or organisation. This helps you to define a long-term vision and make it concrete in the short term.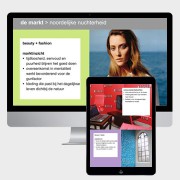 MOOD Clinic
Annual discount on a training session during a part of the day under the direction of futures coach Hilde Roothart. She offers you tools for researching and translating trends and shows how to translate the mood into a vision on the future. Together with other MOOD Members, you will work on appointing insights and foresights.